HypurGel
HyPURGel™ offers superior comfort and cooling. It starts with a soft, plush feel, and deep comforting support that adapts to your body as you sleep. With HyPURGel, your body will feel bouyant, like it's floating in air.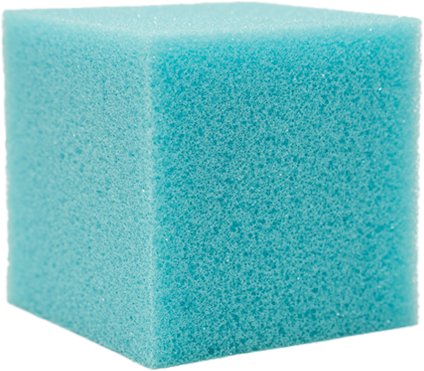 Support
HyPURGel™ is a unique latex-like foam, with gel that immediately responds and moves with your body. HyPURGel eliminates the bottoming out feeling of traditional memory foam and replaces it with a floating sensation for invigorating comfort all night long.
Technology
HyPURGel™ uses a gel infusion for superior cooling. It was also designed with cell structure that allows airflow. In fact, it has at least 2 times the airflow of traditional memory foam.
Sustainability
HyPURGel™ is made without ozone depleters, formaldehyde, or phthalates.
Can be recycled after use to reduce the environmental impact.
Made in the U.S.A. CertiPUR-US certified.
Let's Work Together
The most innovative products come from the most innovative people - and for over 55 years our team has been propelled by curiosity and a steadfast dedication to inventing and creating the best foam formulations for our customers.